Oregon's Best Value Wines 
Since 2008
The 2014 Pinot Noirs Offer Vivid, Juicy Flavors 
For Way Less Than $30! 
by Robert Wolfe (March 18, 2016, Portland, OR)
Simply put, Oregon's 2014 pinot noirs at the value price level – which I define as up to a maximum $30 per bottle – are the best, most flavorful and sophisticated wines I've seen at this price point since the 2008 vintage. Consumers looking for a deal should load up on lower-priced 2014s as they hit the market this year to guarantee themselves tasty wine to drink for several years to come.
Pinotguy Bob

 

(Not a current picture!)
How did we get from there to here?
In 2008, the country was in the throes of recession. Revenues in Oregon wine country were declining virtually across the board. Wineries were desperate to sell wine due to bad press for the 2007 vintage (gorgeous wines to drink now) combined with the economic downturn. The solution was to put a lot of very good juice into lower-priced bargain bottlings, and an explosion of second-label and "Willamette Valley" wines resulted. Prices dropped overall, and those consumers who could still afford wine snapped up some great deals.
In all the vintages since then, conditions have not been as favorable for the very best bargains. Even in 2012, hailed as the greatest vintage of all until these '14s came along, there was upward pressure on prices and more of the best juice went into expensive bottlings or prestige cuvees. The less expensive wines were very tasty, but not as good as the '14s we are starting to see now.
Here's the secret to 2014 pinot noir in Oregon: There was a LOT of it. Somewhere around 23% more by knowledgeable estimates. Many wineries are literally flooded with juice. All that wine must be sold, and a good portion of that juice is trickling down to the value end of the portfolio.  
Moreover, the juice tastes great. Many '14s are marked with ripe fruit and fine structure, and excellent acidity, particularly compared to the '12s which could exhibit very ripe fruit and higher alcohols.  Of course, some '14s were picked too early based on sugar levels, rather than on flavor development. Those wines can show green character, and are to be avoided.
Another factor is a full wine pipeline, both behind and in front of the '14s.  Many wineries are still sitting on 2011 wines that were unpleasantly firm when young, and that are only now starting to taste delicious. And those best-ever 2012 pinot noirs are often still readily available, particularly at the higher price points. We are still seeing new releases from that vintage, even though the hype has significantly  faded. And 2013 – well, the truth is there are some poor wines in 2013, and the less you pay, the more you are taking a real chance at getting some mediocre juice . . . or worse. There is a large stock of unsold 2013 pinot noir. Now that the '14s are showing up, I must advise choosing your value-priced '13s very carefully — and for that vintage (heck, all the vintages), try before you buy.  Seek recommendations from a trusted source and wines made by your favorite producers.
Coming up next?  Another high-volume vintage from 2015.
To summarize:  Overall excellent vintage quality, high yields, a preceding vintage of mixed quality, and the prospect of a sales pipeline stuffed with unsold juice means that the 2014 vintage of Oregon pinot noir will provide excellent opportunities for delicious wine in the value price range. Consumers should step up to the plate and take advantage.
Copyright Robert Wolfe. Short passages may be reprinted with permission and attribution.
We've Got Great Wine!
2014 Value Pinots
Round # 1
The OregonPinotNoirDotCom crew recently tasted 40+ 2014 pinots with a retail price under $30 per bottle. Here is the first round of our favorites — with more to come! All the wines are worthy, drinkable now, capable of short-to-medium term aging, and taste great.
Value Wine Special
10% Off Any 12 bottles or More!
Discount applied manually to final e-receipt
2014 White Rose Estate Blackthorn Cuvee
$20 / bottle
My Top Value Pick
As our top ultra-value pick in round # 1, this wine delivers fruit and concentration beyond its exceptionally reasonable price point. The fruit is Dundee Hills red, but marked with the darker character of the '14 vintage. Most notably, the rose petal perfume of the site is intact – this estate is somewhat unique in the perfumed red aroma that emanates from its wines. It's also more forward than many '14s, which are young enough to still have some youthful firmness in many cases. So, for a meager $20 you get supple, dark-red fruit with a tantalizing red fruit – rose petal aroma, a layered and generous fruit palate, and a long fruit-centric finish. Impressive for the style and value.
2014 Brooks Pinot Noir Runaway Red
$18 / bottle
Wine Spectator 91 Points
This is my co-winner for best of the ultra-value pinots tasted recently. The Brooks Runaway Red is an entry-level bottling that was named after a barrel of wine that rolled a bit downhill one time, as I recall the story. This wine is sweetly fruited, open-knit and has a very appealing juicy character and pizzazz that makes it fun and easy to drink, but it also shows above-average complexity and length. That a wine this tasty went into a bottle for only $18 can only mean that Brooks' more elevated bottlings will be awesome, when the time comes. This is good enough that it was awarded a Wine Spectator 91 Points, with these notes: "Fresh and vital, with expressive cherry, cranberry and raspberry flavors on a polished, open-weave frame, lingering on the refreshing finish. Drink now through 2019 – HS"
2014 Evesham Wood PN Willamette Valley
$21 / bottle
Juicy and bright, with a vivid fruit character that delivers fresh red fruit flavors that are very persistent. This wine has more pure red fruit than many value pinots of the vintage, which tend to somewhat darker flavors. Compellingly good, BUT . . . It's almost sold out. I waited too long to go to print on this, and everyone else bought most of the bottles. Worthy of pursuing, but limited.
2014 Patton Valley PN Willamette Valley
$20 / bottle
Silken-textured, rich and dark-flavored fruit is the feature presentation of this tasty wine, showing excellent concentration and detail for the category. The palate is lifted by some juicy, pomegranate-inflected acidity to keep things fresh on the palate. This has more body than most, and is a standout effort.
2014 Roots Wine Pinot Noir "Klee"
$24 / bottle
WS 91 Points!
This one, too, shows vivacious acidity which buoys fresh, juicy fruit in an irresistible fashion.
From the WS: "Lithe and expressive, open-textured and tangy, with raspberry, cherry and lime peel notes coming together with presence and finesse on the long finish. Best from 2017 through 2022."
2014 Joleté Pinot Noir La Verre
$24 / bottle
Premium Club Selection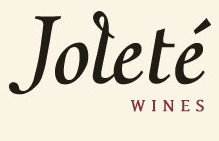 La Verre in French is 'the glass,' indicating the producer's desire to have this wine become a restaurant glass pour. In fact, it's typically available at Oregon restaurants only. The wine simply pops on the palate, with vivid, bright fruit flavors and a captivating personality that compels repeated tasting. Fresh, juicy, bright – these are common characteristics of these tasty bargains from the '14 vintage.
2014 Spindrift Pinot Noir Willamette Valley
$20 / bottle
Spindrift is made in a part of the Willamette Valley that is often overlooked, which we might call 'mid-Valley' around the Corvallis / Philomath area. It is a go-to value in every vintage, and in '14 they have nailed it again. The wine is vibrant, fruit-driven, perfectly balanced and very pleasurable to sip on right now. Like most of these '14s, there will certainly be development in the bottle in the first year or three. A ridiculous value on a wine that has not seen a price increase in years.
2014 Brigadoon Pinot Noir La Chouette
$27 / bottle
Premium Club Selection
This farming family has a sizable spread upon which they conduct various agricultural activities, including grape farming and grapevine rootstock growing. Baby grape vines gotta come from somewhere, and some of it comes from Brigadoon. They also made a modest amount of pinot noir, and this is our first selection from this fairly new producer.
This wine is a step up in depth and complexity at this level, and justifies a higher price than some of our other value picks. There is an impressive surge of dark fruit flavors on the palate, mineral-laden, lengthy, but remaining lively through the entire palate arc, which concludes with a lengthy finish. There is commendable depth and layering here, and plenty of room for flavor expansion with a bit of bottle age. An excellent effort with great appeal.
2014 Purple Hands PN Willamette Valley
$26 / bottle
Short Term Post-Off
Cody Wright is the overnight success that has been only 12 years in the making. But the word is out these days, and his wines are better than ever – reflected by his critical scores and rising prices – and his juice sells because it tastes great. He told me once that he wanted to be his own man in the wine world, despite being Ken Wright's son. In my estimation, he reached that goal sometime back.
This 2014 version of his entry-level pinot noir is simply a delicious mouthful of fruit that explodes on the palate, with cascading layers of fruit that seem endless. The wine has admirable weight and depth and length, and is exceptionally compelling.
A top-tier pick in the under-$30 category. 
Notes on selected wines. The full selection appears on our web site via this link 
HERE
.